Morocco is one of my favourite destinations to travel. This country has everything – amazing scenery, fabulous architecture, wonderful people and amazing food. It's also home to several Game of Thrones film locations. Ait BenHaddou in Ouarzazate was the film location of Yunkai and Essaouira's ramparts doubled up as the perfect spot to film the unsullied in Astapor. Here's our guide to the best Game of Thrones Morocco film locations.
Game of Thrones Morocco – Ait Benhaddou as Yunkai
The amazing historic fort (or Kasbah) of Ait Benhaddou was the film location of Yunkai – where Daenaerys Targaryan was held up to the chanting of 'Mhysa'.
If you fly into Marrakech, you will need to take the winding three to four hour journey from Marrakech across the Atlas Mountains towards Ouarzazate to see this site, but it is well worth it.
Ait Benhaddou is a UNESCO World Heritage site on the ancient Caravan route.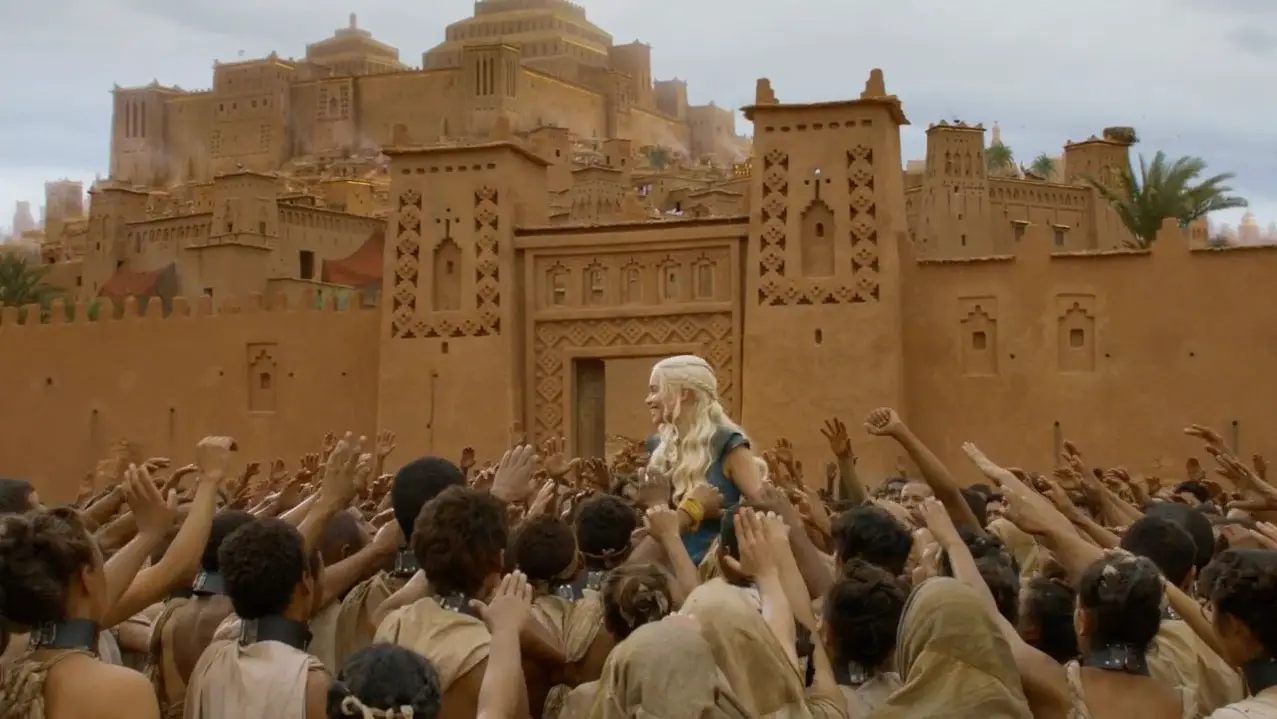 As well as Game of Thrones, Ait Benhaddou has also been used in many other film sets including Gladiator and Lawrence of Arabia.
The fort can be explored on foot and I recommend at least two hours to fully explore. Take anti sickness tablets for the Tichka path over the mountains. Avoid going in the heat of the day and make sure that you take plenty of water and a head covering – it can get extremely hot out there as you are pretty much in the Sahara Desert.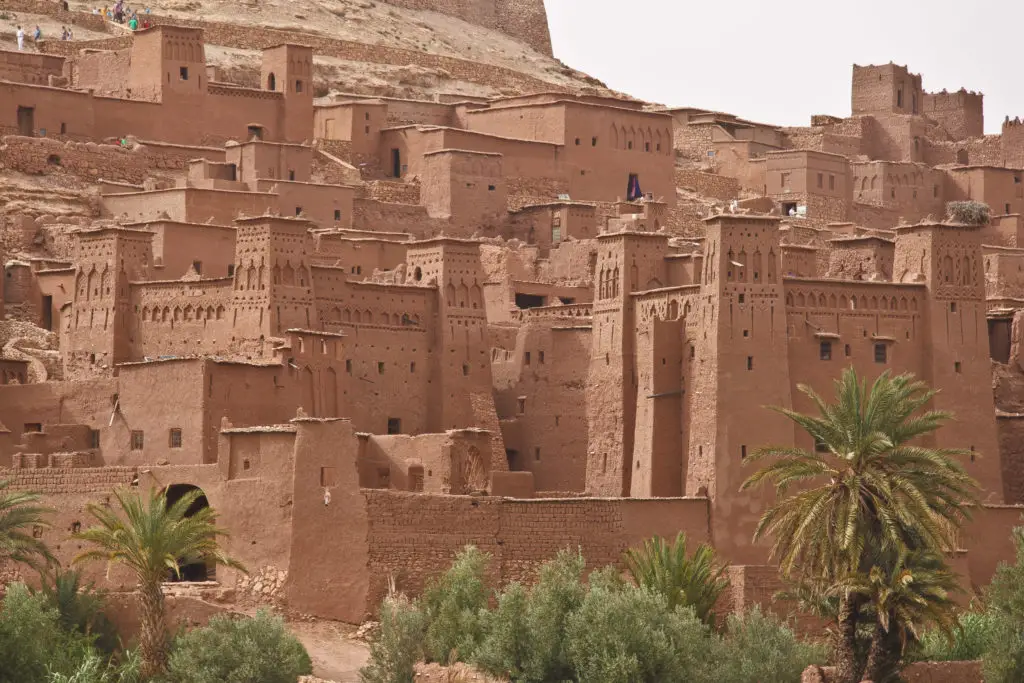 Game of Thrones Morocco – The Atlas Studios
While you are staying in Ouarzazate to explore Ait Benhaddou, take the time to also visit the Atlas Studios, where some of the most thrilling scenes of the ice and fire saga were shot.
Game of Thrones Morocco – Essaouira as Astapor
Travelling to the coast following a stint in the desert will be a refreshing experience. Another key Game of Thrones film location is the beautiful coastal town of Essaouira. Visit the ramparts early in the morning to avoid a load of tourists on your pictures!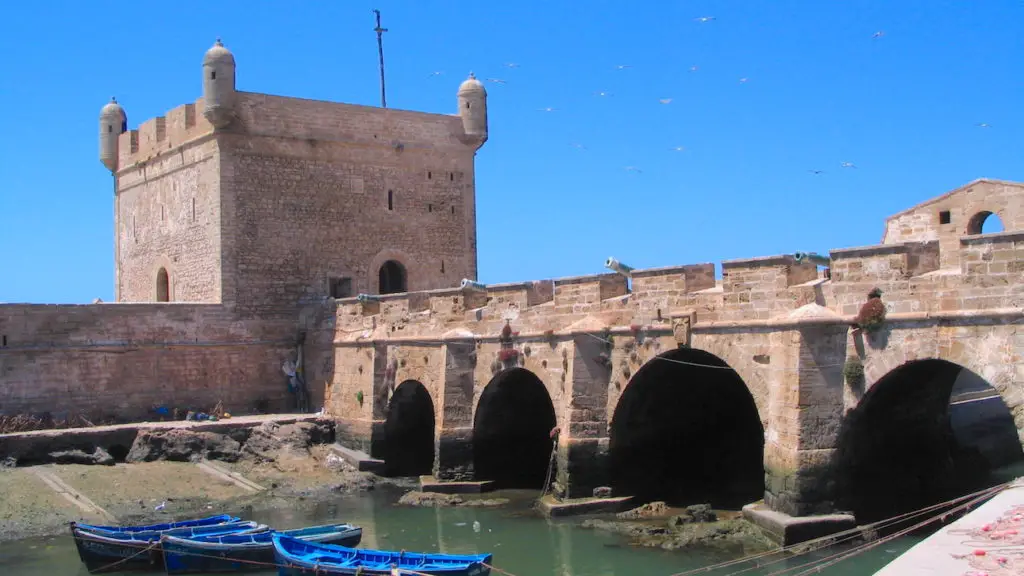 The ramparts of Essaouira port doubled up as Astapor where Daenaerys travelled to buy her army of unsullied. The unsullied are warrior Eunuch's who can offer their skills in battle.
How Long to Spend in Essaouira
It is possible to see Essaouira in a day trip from Marrakech. It's just 2 and a half hours away. However, we wouldn't recommend it. It would be better if you could spend at least 3 days in Essouria to fully explore and enjoy it.
Highlights of Essouria:
The Ramparts (city walls)
The Kasbah (Old Fortress)
The Fish Market and Harbour
Further Reading
If you enjoyed our Game of Thrones Morocco guide, you might also be interested in a 3 Day Desert Tour from Marrakech. Want more on Game of Thrones? Read about the Viator Game of Thrones Tour.