There are some fantastic Game of Thrones Spain tours that you can book online, with Girona and Seville being top destinations for GOT fans. Whilst Girona doubles up as Kings Landing and Braavos, Seville offers the main filming location of Kingdom of Dorne. Some of the best tour companies to book with online include Get Your Guide and Viator Travel.
Let's take a look at some of their top Game of Thriones Spain tours….
Girona: Game of Thrones Locations Tour
Explore the medieval city of Girona from a different perspective and follow in the footsteps of the legendary TV series, Game of Thrones. On this Girona GOT Locations tour you will benefit from the services of an expert guide who will talk about why the city was chosen as a backdrop for the show. Hear anecdotes about the series and city along the way and look at videos and images on an iPad to compare the real city with its fictional counterpart. Admire the Cathedral of Santa María from the outside to see where Marjorie Tirrell was raped and the Great Sept of Baelor was filmed. Carry on through to Carrer Josep Cartaña Street and see where Arya begs for alms. Then, visit the Monastery of San Pere de Galligants, where the Antigua Library was situated. Admire the medieval Plaça de los Jurats, where Arya discovers what happened to his family.
Game of Thrones SMALL GROUP Tour in Girona from Barcelona
Trail in the footsteps of the Targaryens and Lannisters on this 8-hour Game of Thrones small group tour in Girona. This experience allows you to explore the medieval city through the eyes of key characters such as Tyrion Lannister and stop at filming sites from the show. Sample 'King's Hand' ice cream, a flavor invented by locals in honor of the series and enjoy free time to see the city's Roman walls and Jewish district. Ice cream isn't the only food offered; you'll also be provided with lunch. 
Find out how the medieval streets of Girona were converted into a King's Landing setting
Follow in the footsteps of important characters such as King Joffrey and Tyrion
Discover the atmospheric medieval alleys, historic architecture of Girona and Jewish quarter
Sample a Game-of-Thrones–themed ice cream flavour 
Game of Thrones' Walking Tour of Girona
Get your fix of 'Game of Thrones' fantasy drama on this Viator Exclusive Walking tour of the season six filming sites in Girona. Much of the city's Old Town was transformed into the streets and landmarks of King's Landing and Braavos, two fictional towns from the HBO hit series. Find out about the key filming sites and hear insider gossip about the show from a guide. You'll also learn about some of Girona's striking landmarks including the Cathedral of Santa Maria. 
Exclusive Game of Thrones walking tour in Girona
Get a sneak peak of the season six filming locations 
Learn how Girona was transformed into Braavos and King's Landing
It's a Viator Exclusive available nowhere else
See the impressive Jewish Quarter and Girona Old Town 
Check out landmarks like the Monastery of Sant Pere de Galligans
Seville and Osuna Guided Game of Thrones Tour
Game of Thrones fans, this is your chance to step into the fantastical kingdoms of Mereen and Dorne on this Seville and Osuna guided Game of Thrones tour. You will enjoy a tour of the scene of royal Alcazar of Seville. See the elaborate gardens and courtyards where Oberyn's deadly Sand Snakes revenge plot and where the Princess Myrcella falls in love, while studying about the palace's real-life legacy. With an option of a full-day tour, ride the train to neighbouring Osuna to see the filming spot of Mereen, with Danzak's fighting pit, and savour a feast fit for the Mother of Dragons herself.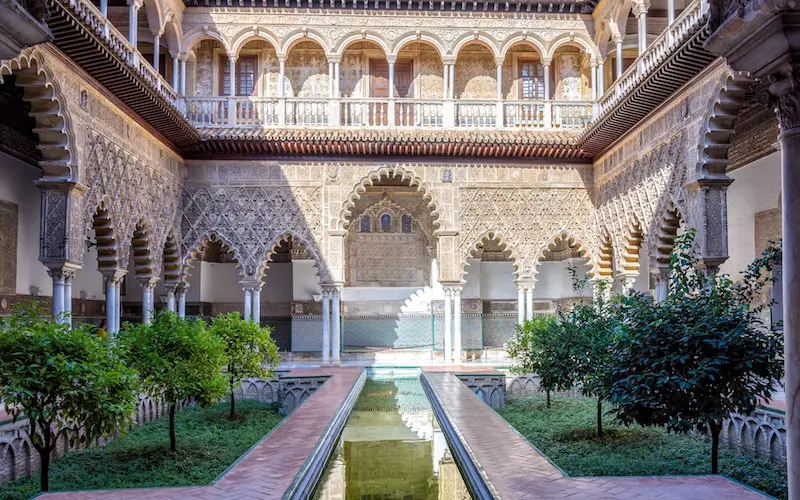 See the main filming location for the kingdom of Dorne at the royal Alcazar in Seville
Learn about the palace's medieval Moorish history
Choose the full-day option so you can travel by train to the neighbouring village of Osuna, shooting location for Mereen 
Walk through the courtyards and gardens where Prince Oberyn Martell and his clan plotted the demise of the Lannisters 
See exactly where Daenerys administers Danzak's bloody fighting pits
Feast on a lunch styled on Game of Thrones (full-day option)
Game of Thrones' Walking Tour in Seville with Optional Trip to Osuna
Visit the GOT film sites of Seville on this 2-hour tour — a Viator Exclusive Game of Thrones' Walking Tour in Seville with Optional Trip to Osuna, which can't be booked anywhere else. With a local guide, explore Seville's Alcázar palace that acted as the Water Gardens of Dorne in the TV series' fifth season. Wander around the pond and fountain sprinkled gardens in the footsteps of Doran Martell; see the settings of memorable scenes; and hear fascinating trivia from the series. If you want to, include a trip to the town of Osuna, whose bullring starred as Danzak's Pit, and end with a series-themed lunch.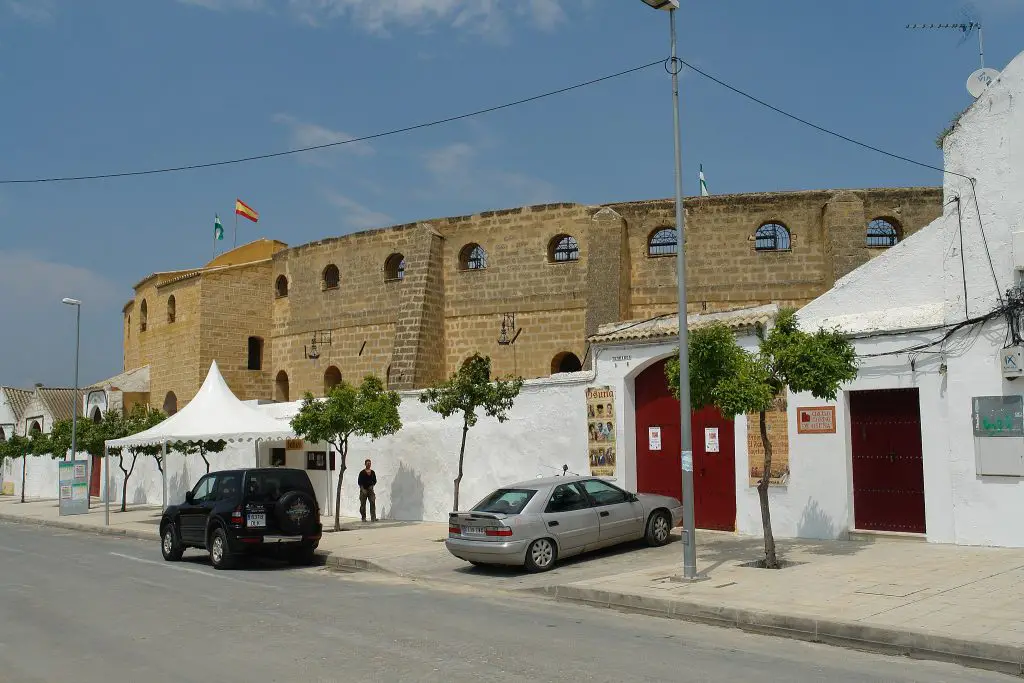 Game of Thrones locations walking tour in Seville, 2-hour long
See the Alcázar of Seville grounds, site of the inspiring Water Gardens 
Learn more about House Martell, the rulers of Dorne and listen to gossip about the scenes that were filmed here 
Upgrade to add a visit to Osuna, where many of the scenes from the fifth season were shot 
Visit the Alcázar of Seville that doubled as the Water Gardens of Dorne, the residence of House Martell 
See the Osuna bullring which doubled as bloody Danzak's Pit and enjoy a tapas themed lunch 
Girona Game of Thrones City Tour
Explore the medieval majesty of Girona, an ancient Spanish city complete with historical monuments, on a 6-hour Game of Thrones city tour from Barcelona. Appreciate the picturesque Catalonian countryside as you travel by a relaxing coach to the historical city of Girona. On arrival, board on an informative walking tour and wonder at inspiring landmarks like Girona Cathedral and one of Europe's most-preserved Jewish Quarters. Enhance your knowledge of Girona's artistic and cultural heritage as you walk the charming streets, listening to illuminating annotation from the expert guide.
Walking tour of Girona from Barcelona led by an expert guide (6-hour)
Stroll the historical streets while listening to informative commentary from a guide 
Gaze at ancient landmarks like Girona Cathedral and the flawlessly preserved Jewish Quarter
Enjoy the ease of round-trip transportation with a comfortable coach from Barcelona
Game of Thrones filming locations, Itálica, Seville
Combine Game of Thrones with Roman history facts during this tour to Italica near the centre of Seville. On this Game of Thrones filming locations tour of Italica and Seville you will learn about Roman emperors born in the city many years ago, and see shooting locations from GOT. A guide tells you all about the areas of the city the show used while filming its seventh season, including Italica's large amphitheater.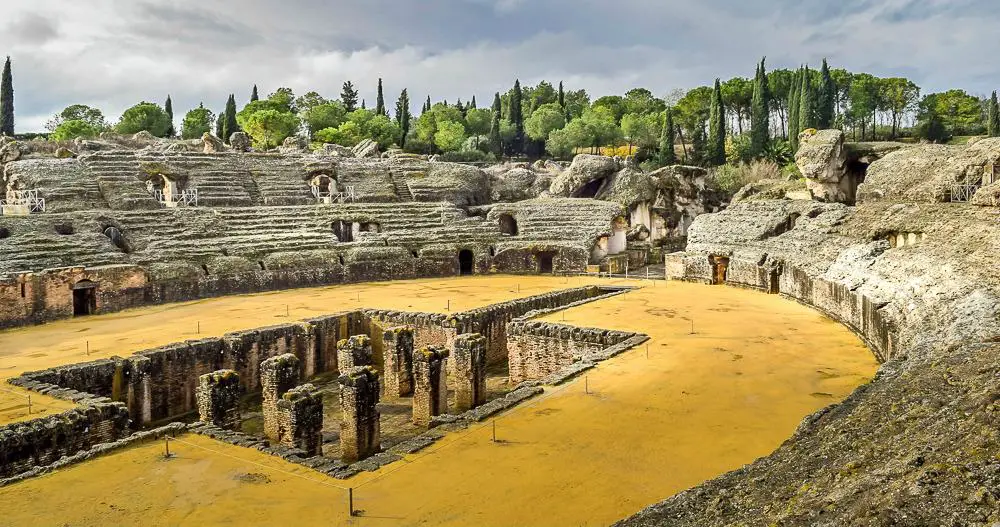 See shooting locations in the Seville area during this tour 
one of the largest amphitheaters in the world in Italica 
A guide tells you behind-the-scenes facts about the hit TV show 
Beat the heat in an air-conditioned coach with bottled water provided

6-Hour Private tour of Girona: GAME OF THRONES from Barcelona
Enjoy the city of Girona and visit some of the filming locations from the popular TV show on this half-day private Game of Thrones tour from Barcelona. Follow your guide around Girona which has represented three important cities in the show: Bravoos, King's Landing, and Antigua. Learn about real medieval history of the city from the guide and see where well-known scenes from the show were shot.
Learn about the history of the city from your informative guide 
See the city of Girona on a private tour from Barcelona (6-hour)
See filming locations from Game of Thrones like Bravoos and King's Landing
Enjoy a tailored experience with your own transport and private guide.