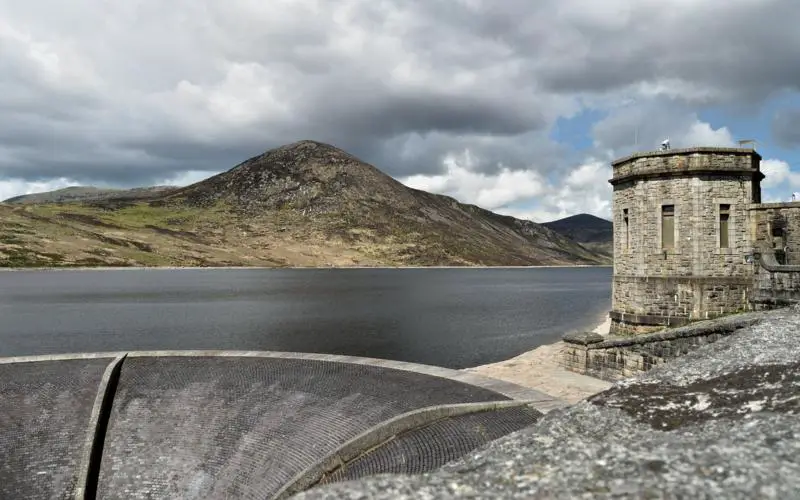 The perfect Game of Thrones Experience in Northern Ireland
September 9 2019 – Raffaella Bonaccorso
Today we will tell you why we believe Ballygally Castle Hotel is the perfect location for a Games of Thrones-themed experience and your Game of Thrones Tour in Northern Ireland.
Located on the Antrim Coast, Ballygally Castle was built in 1625 and purchased by the Hastings Hotels Group in 1966.
It has been renovated several times over the years and the last refurbishment, that took place in 2014, has transformed the caste in the amazing 4 stars hotel it is today, preserving the original character of the building.
Its location is breathtaking as overlooks the spectacular Giant's Causeway: a rock formation which is one of Ireland's most impressive landscape and Northern Ireland's only Unesco World Heritage site.
In addition, listed below you will find 5 reasons why staying at Ballygally is your pass to live a real Games of Thrones adventure.
Games of Thrones Tour
First of all, Ballygally Castle Hotel is the ideal base from which you can explore the locations where many Game of Thrones main scenes were shot. In fact, it is only a few miles from Dark Hedges (filmed as the Kingsroad in Game of Thrones), Ballintoy Harbour (The Iron Islands) and Cairncastle (featured in Season 5 for scenes with Littlefinger and Sansa) but also Slemish Mountain, the village of Glenarm and Cushendun Caves.
With caves, mountains, rough coastlines, green fields, forests and cliffs, it is easy to transport yourself into GoT's world and experience the perfect Game of Thrones Tour.
Game of Thrones Afternoon Tea
In the lovely new lounge, within the castle, you can enjoy a themed Game of Thrones Afternoon Tea. Available every day with a menu including Snow Cakes (freshly baked scones), Baratheon Bread (toasted fruit loaf), Ham & Targaryen Mayonnaise on Batch Bread, Sansa Stark's Lemon Cakes or Dothraki Trifle with Mini Dragon's Eggs. The price is £24 per person.
Westeros Tomahawk Steak
For another unique culinary experience, Ballygally Castle Hotel Ballygally Castle Hotel also offers a Westeros Tomahawk steak: a 20oz steak served with its very own 'Valyrian Steel' knife sticking out of it.
Game of Thrones Wedding 
Ballygally Castle is also the perfect setting for your GoT-themed wedding.
'The castle's towers and turrets, open fires, original beamed ceilings, elegant bedrooms and enchanting gardens add to the romance and make this an idyllic venue for fairytale weddings. The beautiful walled gardens also provide a stunning backdrop for alfresco celebrations, drinks receptions and photography.'
'At Ballygally Castle you're the King and Queen. With a one wedding per day policy, it's your exclusive wedding wonderland in a truly unique County Antrim wedding venue. The dramatic backdrop of the Irish sea, mountains and rugged cliffs just add to the character and charm of the Castle itself – a stunning spot for wedding photographs.'
Rest also assured you will be in very competent hands as they possess 60 years of experience at organizing weddings and they even have a licence to hold Civil Ceremonies.
You can choose a set menu starting from £42, offering a selection of dishes, including Prime Sirloin of Northern Irish Beef served in a Shallot and Red Wine Jus and Yorkshire Pudding or Organic Salmon with Lemon and Dill Cream Sauce.
You might though customize your Game of Thrones wedding as much as you want.
For more inspiration about a Game of Thrones Wedding, check out: 25 Game of Thrones Wedding Ideas to Rule Them All.
Game of Thrones Door 9
After storm Gertrude in 2016 caused the fall of several trees from the Dark Hedges, Tourism Ireland has transformed the beech trees into 10 ornately carved wooden doors.
The doors were revealed during GoT season six, depicting key scenes from the show and incorporating some of its iconic symbols.
The 'Doors of Thrones' can be found across Northern Ireland in pubs, restaurants and other venues near filming locations.
At Ballygally you will find door 9. It describes the famous battle between House Stark and House Bolton in the penultimate episode of Season 6. It gives access to the enchanting Garden Restaurant and sits amongst other Game of Thrones-inspired relics.
In addition to all this, the hotel proposes 54 spacious and elegantly decorated bedrooms: Superior, Coastal Deluxe and Tower rooms as well as Junior suites. Many of them even offering stunning views over Ballygally Bay or the beautiful gardens of the Castle, each of them certainly not lacking in character and charm.
In regards to dining, there are two options: the already mentioned Garden Restaurant which serves a delicious traditional Irish Breakfast, an excellent table d'hôte dinner menu, and several daily specials, where chefs use only local products. Alternatively, you can enjoy a selection of lighter dining options as well as their famous Afternoon Tea in the new lounge.
Ballygally Castle is the ideal place for any Game of Thrones fan who wishes to follow in the footsteps of their favourite characters.
Plan your visit:
Shopping List
If you enjoyed this article you might as well like: Game of thrones Northern Ireland Tours and Fort Manoel Game of Thrones Filming Location.