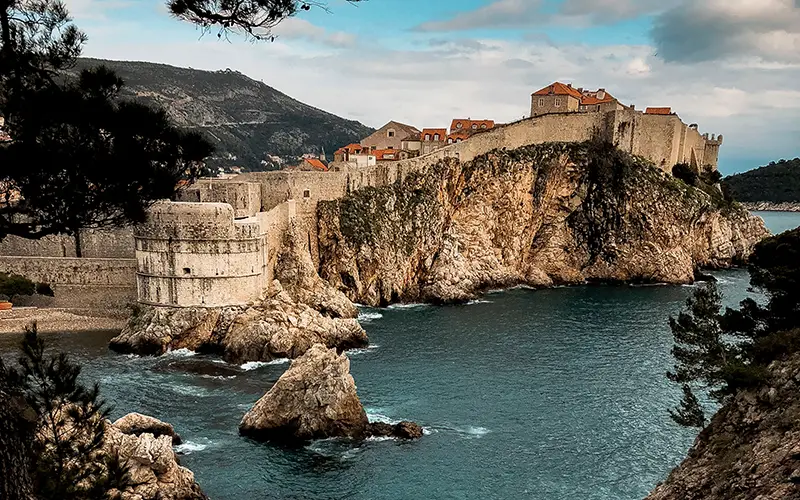 Dubrovnik is one of the most beautiful cities in the Croatian Riviera, also known as a Pearl of the Adriatic. Filled with so much history, culture, and cuisine that can be overwhelming. Dubrovnik's old town is known as one of the world's finest and most perfectly preserved medieval cities in the world.
Although at the times, it can feel too crowded and touristy it's a must-visit whenever you are planning to visit Croatia and especially if you are Game Of Thrones fan.
Dubrovnik Old Town used to film most of the exterior shots of King's Landing and a few locations with Daenerys Targaryen. Visiting the Old Town you may recognize many famous scenes.
There are so many Game of Thrones tours in Dubrovnik but first, it's better to sign up for a traditional old town tour, before exploring the King's Landing filming locations.
Tours are fun and really not too expensive. It is recommended to book a guided tour before arriving in Dubrovnik because especially in the summer it's likely to be sold out.
Here you'll find more detail about one of the best Game Of Thrones tours in Dubrovnik:

1. Game of Thrones Walking Tour of Dubrovnik
This Game of Thrones guided walking tour of Dubrovnik will take you to the most famous filming locations on the 'King's Landing'. Starting your tour at the iconic Clock Tower in the Old Town before heading up the famed old steps leading to the Northern Outer Wall. Next, heading to the Pile Gate and taking photos of the scenic Pile Bay. Finishing up the tour with walking down Dubrovnik's historical main street. Great way to spend 2h exploring one of the most famous Game of Thrones scenes.
2. Dubrovnik Sea Kayaking and Snorkeling Tour
Even if you don't have experience with kayaking this is something really amazing to experience when visiting Dubrovnik. This tour includes paddling along the walls of the old town, around Lokrum Island, and to Betina cave. Watching the Old town and Lokrum from water is spectacular. This kayaking tour is definitely one of the most amazing experiences you can have when visiting Dubrovnik.
3. Game of Thrones Walking Tour with Costume and Iron Throne Photo
If you want your memories from Dubrovnik to last forever, this GOT Walking tour includes dressing up and having your photo on the Iron Throne. Experience the real "King's Landing" first-hand and look at a book that details each scene and location as you visit them.
4. Karaka Cruise and Dubrovnik Walking Tour
This tour is taking you through one of the most famous locations of  'King's Landing' , with a two-hour Karaka cruise and walking tour. Board the same karaka ship that was used in the making of Game of Thrones on a cruise around beautiful Dubrovnik. Enjoy the views of Kings Landing from the seaside and relax with a cocktail.
5. Game of Thrones in Dubrovnik and Split
This exclusive offer includes a 3.5-hour tour of Split's filming locations and a 3-hour walking tour in Dubrovnik.
This is one of the most unique experiences for every GOT fan, especially if you want to see both destinations and your time is limited.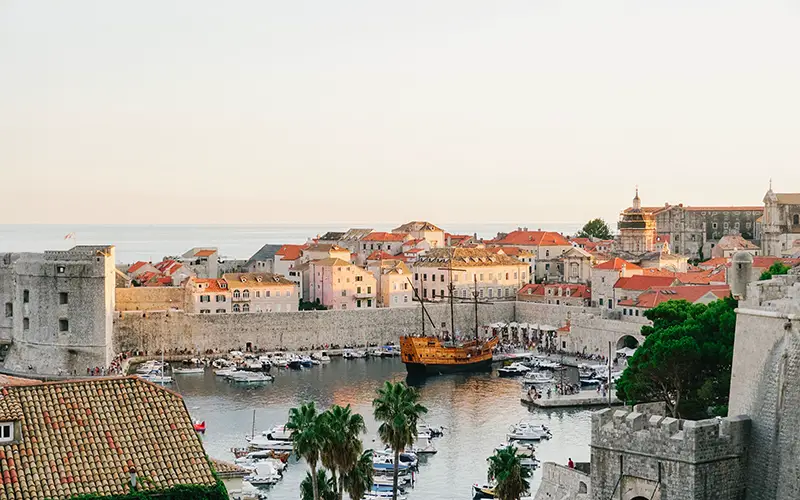 6. Game Of Thrones Locations Private Tour
One of the best choices is a 2.5-hour private tour, discovering the Dubrovnik setting for "Kings Landing" , walking the city walls and cobblestone streets, paid entrance to fortress Lovrijenac and Dubrovnik city walls.
You will see the settings from the following scenes: King Joffrey's Name Day tournament; the Gold Cloaks slaying King Robert's bastards; Tyrion learning about the wildfire defence plan from Lancel; Littlefinger trying to persuade Sansa to leave King's Landing with him; and so much more
7.Game of Thrones Driving Tour
This Game of Thrones Driving tour takes visitors outside the city center of Dubrovnik to locations that were used for filming "Game of Thrones," including those that cannot be seen just by walking from Old Town. 
This tour is also organized so it can pick you up from your hotel and get you back with a minivan.
It also includes drinks and snacks to make this experience even more enjoyable.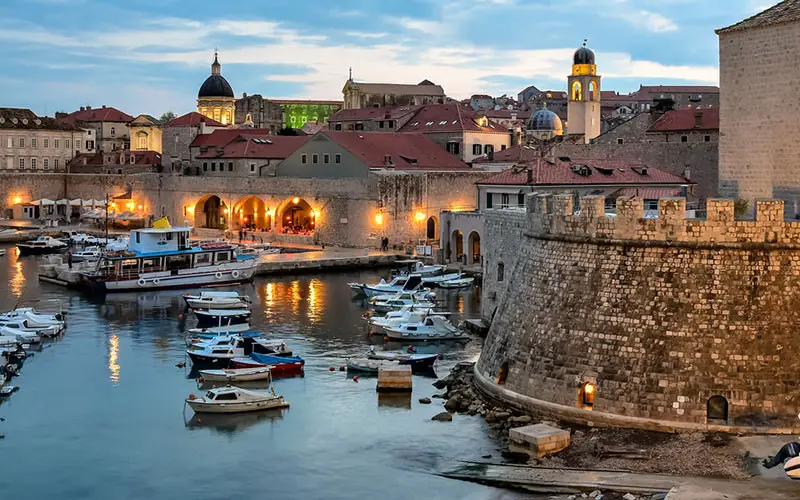 8. Private Game of Thrones Tour by Boat
Ride a private speedboat with a guide to see all the Game of Thrones filming locations from a different perspective and visit all other filming locations not accessible by foot. You can personalize your itinerary and choose from different durations to see everything from Lokrum Island's 'Iron Throne' to the 'Red Keep' and Trsteno's 'Tyrell Garden.'
This tour includes and snorkeling equipment, so everyone who would love to try is really an amazing experience.
9. Game of Thrones filming Locations and Old Town Tour
With this tour, you will see all the famous filming locations in Dubrovnik and Old town. This Game of Thrones filming Locations and Old Town tour is perfect for those who just have one day in Dubrovnik.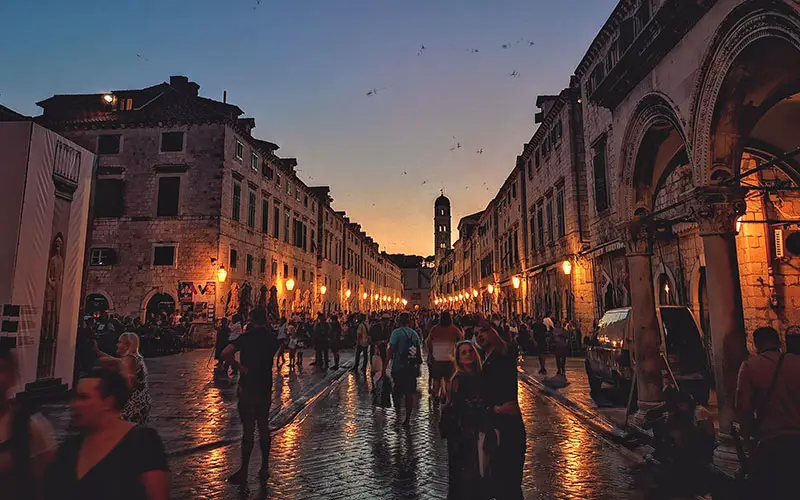 Don't forget your Travel Insurance!
Travel insurance is so important as it will help you with emergencies and unexpected costs on your trip. Make sure that you declare any pre-existing health conditions so that you are covered for those. Check your cover for accidents and medical care and also lost baggage or getting things stolen. Remember to report as soon as something goes wrong on your trip because some travel insurance companies require you to report something that you want to claim for within 24 hours. Read the fine print carefully when you sign up. I always use ad recommend World Nomads. You can get a free quote here: