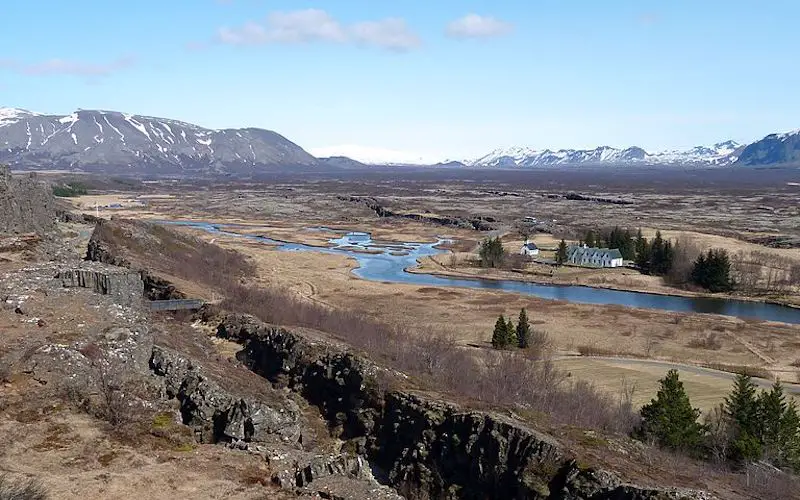 Where is Thingvellir National Park?
Thingvellir is one of the highest frequently visited tourist sites in all of Iceland. There are several roads leading to Thingvellir National Park Iceland which is located approximately 45 km northeast of Reykjavík.
Best time to go to Thingvellir National Park?
The ideal time to travel to Iceland for good weather is during summer; this is the peak season, so anticipate crowds – or go in early fall or late spring, when tourist crowds are lower. Iceland is renowned for its numerous spectacular waterfalls, geysers, and volcanoes. In order to see as much as you can, you'll want to have longer days, fewer crowds to interrupt the view, and weather that doesn't make roads impassable. That means going around the last week of May through mid-June, or anytime in September.
Game of Thrones filming in Thingvellir National Park
A major trait of Þingvellir (Thingvellir) that draws guests is its use as a shooting location in HBO's Game of Thrones series. The aforementioned Almannagjá gorge is used to symbolise the Gates of the Moon, which lead to the Eyrie, home of Lady Lysa. It is visited in Season One by Caitlyn Stark and her party and in Season Four by Arya Stark and the Hound. Buildings are edited on top and behind it, and the walls are lined with crossbowmen on the show; if you are a diehard fan, however, you should be able to recognise the location very rapidly.
The surrounding area is also used as the site where the Hound fought Brienne of Tarth and was left to die. The lake Þingvellirvatn, Iceland's biggest natural lake which sits to the south of the park, was used as the bay from which Arya leaves Westeros to go to Braavos. The special effects crew removed the mountains from the far side of the lake to make it seem like the water unlocked out into the ocean.
How do you get to Thingvellir National Park?
The easiest way to get to Thingvellir National Park is to hop on a tour. Iceland is extremely well set up for tourists and has excellent tour companies, the most popular being Reykjavik Excursions and Greyline Iceland. You can book online before you arrive in Iceland with Viator and GetYourGuide.
The second main way is to hire a car and drive yourself, but make sure that the weather conditions are ok for driving.
Best Trips to Thingvellir National Park Iceland
Reykjavik: Golden Circle Full Day Tour with Kerid Crater
Take a full-day tour of Iceland's iconic Golden See the best of southwest Iceland on an 8-hour Golden Circle tour from Reykjavik. Visit the remarkable Geysir zone and go to the cascades of Gullfoss Waterfall. Determine where the Eurasian and North American tectonic plates meet in Þingvellir National Park.
Silfra Fissure Snorkeling Tour with Underwater Photos
Be the envy of all your friends and snorkel between the tectonic plates of North America and Europe at the Silfra Fissure in Þingvellir National Park. Take part in a once-in-a-lifetime experience and snorkel at a site National Geographic called one of the top dive sites in the world.
Located in the UNESCO World Heritage Site of Þingvellir National Park, the Silfra Fissure lies in a valley where the tectonic plates of North America and Europe drift further apart every year. Gear up in all the necessary snorkeling equipment provided, including neoprene hoods and gloves, a thermal under suit, dry suit and your own mask, snorkel and fins.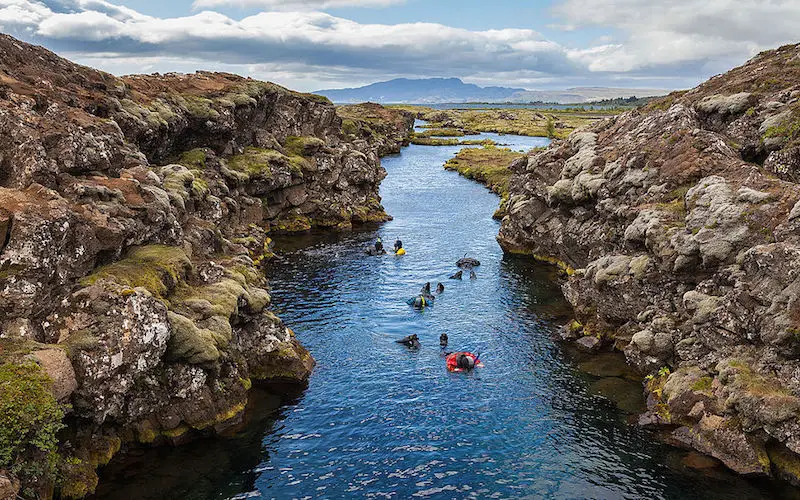 Secret Lagoon Natural Hot Springs
Eventually, you will want to partake in the most Icelandic of all past times, going to the pool. Because it is so geothermally active, all of the pools in Iceland are geothermally heated and the Secret Lagoon is the oldest among them, built in 1891. The Secret Lagoon is fed by a natural hot spring and features newly renovated facilities making bathing in the Secret Lagoon the perfect end to a perfect day. 
Whale Watching and Thingvellir National Park Iceland
Experience Iceland by water and by land on this full-day combo adventure. Go to Reykjavik Old Harbour and climb aboard a boat for an exciting whale-watching Iceland cruise. Set out into Faxaflói Bay, which is known as one of the finest bodies of water in Iceland to spot native marine life including harbor porpoises, white-beaked dolphins and minke whales. An onboard crew will assist you to spot these sea creatures during the 3-hour cruise. You can book the Whale watching and Golden Circle tour with Viator travel.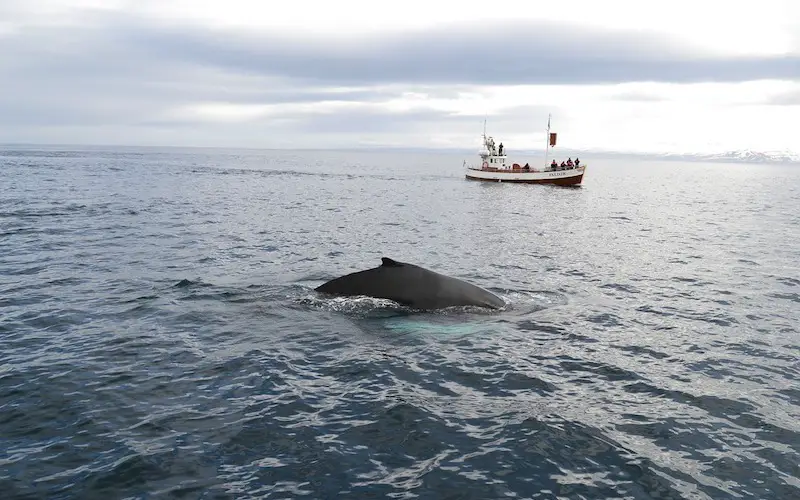 Additional Information – Self Driving to Thingvellir National Park Iceland
Thingvellir is situated about 45km northeast of Reykjavik. If you drive the ring road north out of Reykjavik and pass the town Mosfellsbaer, you take the first exit to the right at a roundabout onto road 36, which leads you to Thingvellir.
Thingvellir does not have entrance fee as such, but if you travel by car you will have to pay a parking fee of 500 ISK. The ticket is valid for the whole day and at all parking lots.
When hiking , you may find a mixture of enormous fissures in the ground. It might be tempting to lean over the edge and look into them but be careful – the rocks near the edge can be unstable. Use your best judgement. Hiking boots with lots of grip must be used.
Weather in Iceland
The weather, like all parts of Iceland, is subject to change. The drop in temperature from day to night is substantial and although the day was warm and sunny the night might be pretty cold. During winter (October to March) it can snow quite a lot and those driving are advised to familiarise themselves with the road conditions before heading out. Please be sure to pack warm clothing. However during this time you can see the Northern Lights.
Camping and Fishing in Thingvellir
Camping is only permitted in two areas in the National Park. At Leirar and Vatnskot. Permits must be acquired at the Information Center after arrival. Per night, the cost of camping is 1000 kr per person. 
Fishing permits are sold in the Service Centre and cost 1,500 kr for the day.
Diving in Thingvellir
Diving is permitted in two submerged rifts in the park, Silfra and Davíðsgjá. Divers have to achieve all conditions and regulations in regards to equipment and qualification for diving. They must abide by all rules concerning diving. It is prohibited to dive alone, to enter caves while diving and to dive to a greater depth than 18m. 
What to Pack for Iceland
As there will probably be a lot of hiking involved and changeable weather conditions, it is recommended that you take a decent pair of walking boots and warm waterproof such as a Gortex or Ski Jacket.
Pack a warm hat, scarf and gloves especially if you are travelling to Iceland in the winter. A thermal base layer is also a good idea. Make sure that you have several pairs of warm walking socks.
Don't forget your swimsuit or bikini which you will need for bathing in the hot springs and Blue Lagoon. Also take sunglasses – sometimes even in winter the sun can be bright and reflect off the snow!
There is no need to pack diving equipment as if you are diving at Silfra, the tour companies will provide what you need for that. It's the same with glacier hiking and caving.
Don't forget your Travel Insurance
Make sure that you remember to get travel insurance for your trip to Thingvellir National Park. A good insurance company will cover you for accidents, unexpected medical bills and lost luggage. I always use World Nomads for my international trips and you can get quote here:
Further Reading on Iceland