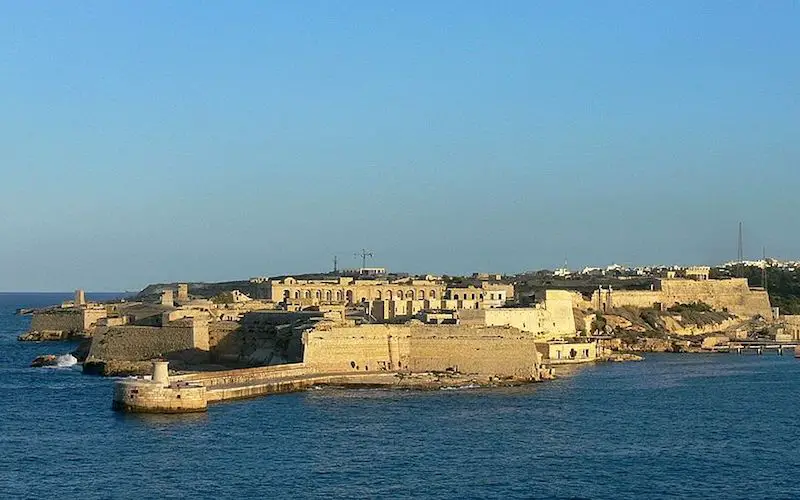 Fort Ricasoli is located in Kalkara, Malta, and is over 300 years old, being built around 1670 thanks to the Order of Saint John. Despite being somewhat dilapidated, the fort still sees use as a filming location, including in Game of Thrones.
How to Get to Fort Ricasoli
Flights to Kalkara from the UK start from £50, and go up to £250, with prices being higher in peak tourist season. From there, it's easiest to get a bus to the fort – there are the X3 and X4 lines which both run hourly, and will cost you between £1 and £3 to ride, which is pretty reasonable. It's the only public transport service that will get you there, so you'd be wise to plan accordingly.
It makes sense to combine this trip with the nearby location of the star shaped fort – Fort Manoel.
You can also do a Game of Thrones Malta tour, and the best online tours include GetYourGuide and Viator Travel.
Game of Thrones Links
Owing to the current state of the place, it's challenging to try and identify exactly how much of the area was used for filming. However, we do know that this was the site used for the Red Keep. It's a castle in King's Landing and was used a couple of times in the show – particularly when Arya Stark tried to get back into the Red Keep and was turned away because no-one believed that she was a daughter of the King's Hand.
History of Fort Ricasoli
Let's take a look at the history of the place and see why it's such an appealing destination for people to visit. The Fort first began life in June of 1670, as a single piece of stone. Over the next four years, a skeleton frame was built. Construction just developed from there and eventually became the Fort that people see today. Of course, once upon a time, it was a fully functional fort, but years of conflict damaged the structure and left it in its current condition.
In modern days, however, you'll find that Fort Ricasoli appears most frequently in films. Much of the Fort which is still safe to use is leased to the Malta Film Commission, and this means that a lot of people can use the Fort to film in. Films like Gladiator and Assassins Creed are shot there, as well as naturally Game of Thrones. Right now, you'll find that the Fort is mostly used for just filming. The structure is too dilapidated to do anything else with it. A lot of it is fenced off also because it's unsafe for people to interact with or touch.
But if you're interested in visiting Fort Ricasoli, there's still a lot to appreciate. If you look carefully, you can easily see all of the locations where filming took place, and it's fascinating to look at all the history that the Fort has been known for. After all, there's over 300 years of building and conflict and multiple owners of the Fort to get your head around. There was even a mutiny in the Fort in 1807! The history is pretty obvious, and it's almost tangible – you could imagine soldiers living and working here, and you could almost picture the scenes from Game of Thrones being filmed.
If you are looking for a good private Game of Thrones tour of Malta that includes the Red Keep, I recommend Viator Travel's Private Game of Thrones Tour Malta.