Malta is a famous the Game of Thrones film destination that was Kings Landing before Dubrovnik was discovered by the film crew. It's also famous for the Azure window, a beautiful natural arch that looked out over the Inland Sea of Gozo. Or should I say it was famous, as the Azure window is no more!
*SPOILER ALERT! Game of Thrones Travel blogs may contain spoilers!*
Azure Window, Game of Thrones Film Location Malta
The Azure Window of Gozo was used as the film set for the Dothraki wedding of Drogo and Daenerys. Daenaerys was given two presents – the first was a collection of books from the Seven Kingdoms and the second was three petrified dragon eggs, which would later result in her becoming the Dragon Queen. And, of course, that night, we all felt sorry for Daenerys, as it ain't a wedding without a bedding!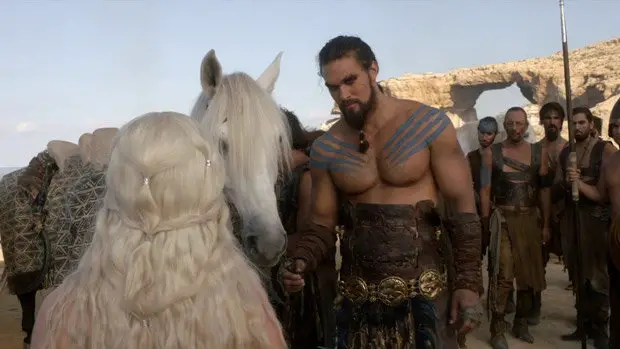 The Collapse of the Azure Window, Malta
Sadly, the Azure window recently collapsed in March 2017, leaving not even a hint of the beautiful natural arch that previously existed – you wouldn't even know that it had been there. The cause of the collapse was severe weather conditions. Very sad, but it seems that we have to say goodbye to a popular and beautiful Game of Thrones filming destination forever. Gutted that I missed this one!
Game of Thrones Tours in Malta
You will be pleased to know that despite the collapse of the Azure window, there is still plenty to see in the way of Game of Thrones film locations including the sets for Flea Bottom, the Great Sept of Baelor, the Gardens of King's Landing and the Red Keep Gate (read more about Game of Thrones Malta on our blog). If you are interested in a tour of these locations, I recommend this 'Game of Thrones' Filming Locations Tour in Malta. If you fancy be driven around in an SUV or Sedan, go for the Private Game of Thrones Tour of Malta.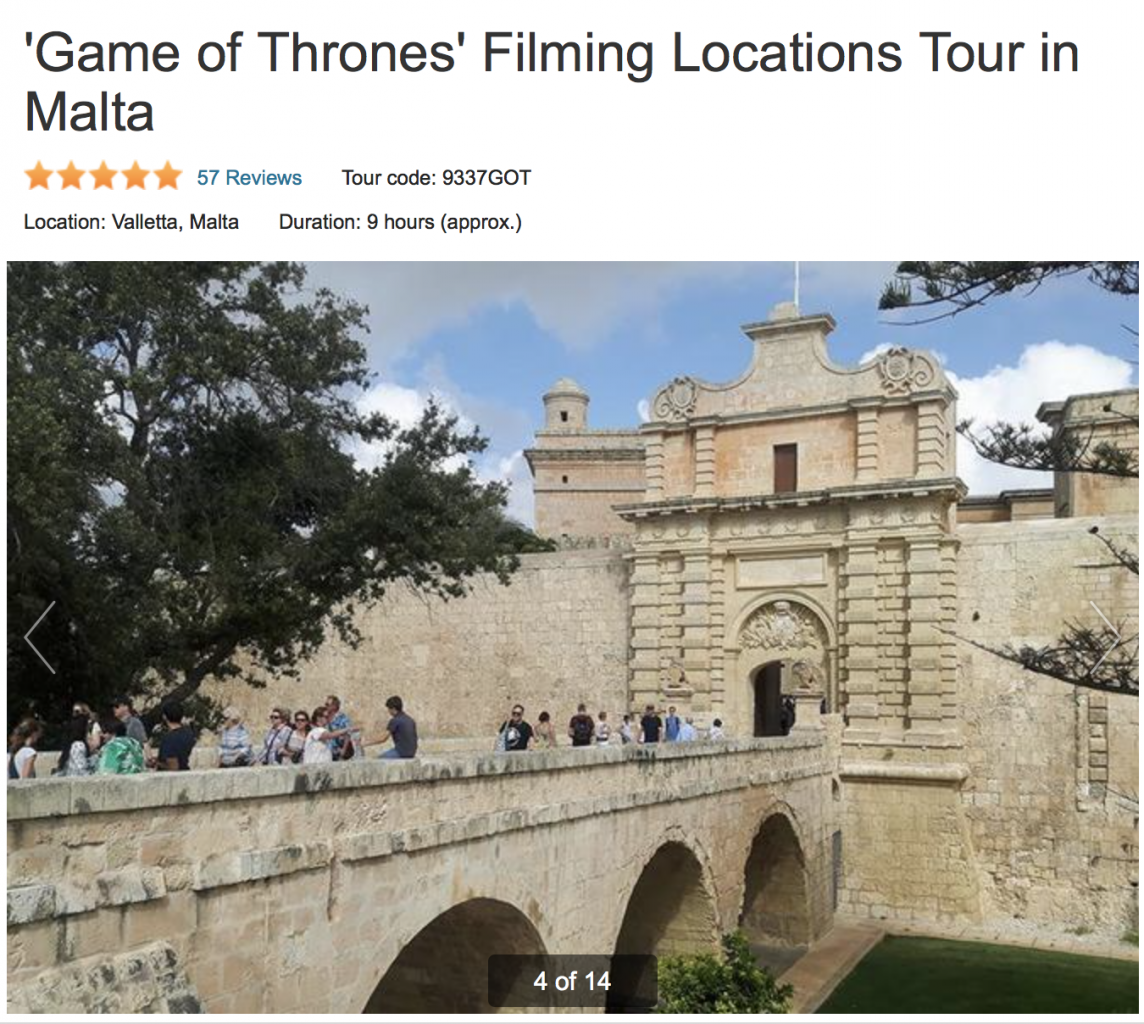 [tp_in_our_city_fly_shortcodes destination=MLA title="Cheapest Flights to Malta" limit=100 paginate=true stops=0 one_way=false subid="" currency="USD"]