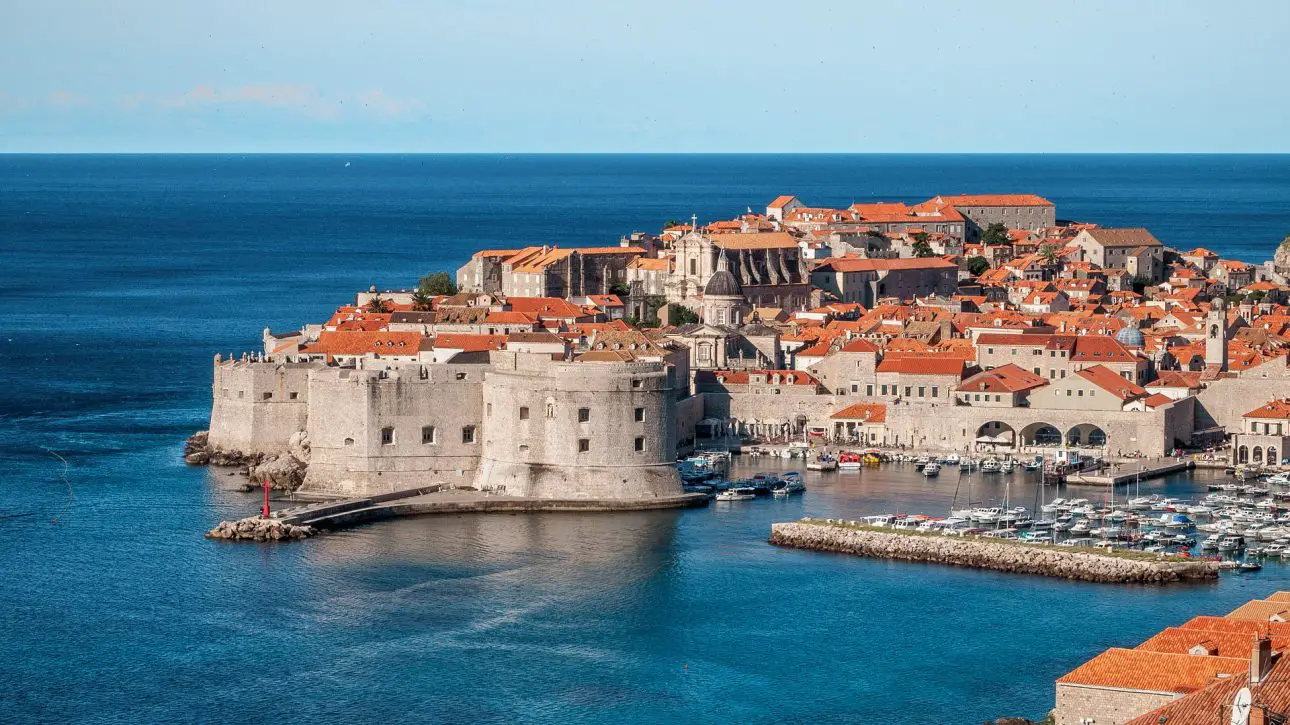 The HBO original series Game of Thrones was filmed in several exotic locations throughout Europe. The coastal region of Croatia just happened to be one of these locations. There are numerous areas along the Croatian coast where many scenes of Game of Thrones were shot. As a result, thousands of tourists come to Croatia from around the world each year to visit them. This region of the country is called Dalmatia. It lies adjacent to the beautiful aqua blue Adriatic Sea. Today, we are happy to introduce the best Game of Thrones Croatia.
Top Game of Thrones Locations and Suggested Itineraries for Croatia
It is, of course, completely possible to do your own Game of Thrones Croatia itinerary without a tour. Or, you could base yourself in the following places and book day tours to fully learn the ins and outs of the Game of Thrones film sets. Independent travel is amazing. Throw in a few tours and you really learn a lot and can meet other fabulous Game of Thrones fans!
Game of Thrones Croatia in One Week – Split, Trogir and Dubrovnik
The best and most popular Game of Thrones Croatia locations include Trogir (Qarth), Split (Diocletian's Palace) and Dubrovnik (Kings Landing). All of these are doable in a week long trip if you don't might spending just 2-3 days in one place.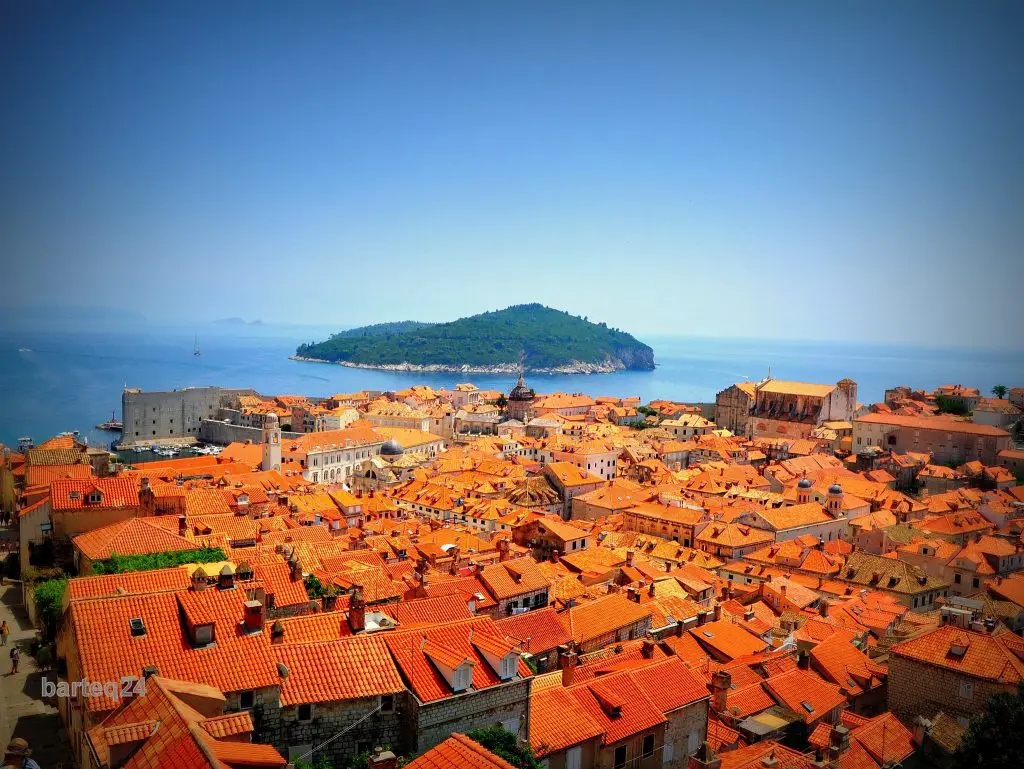 If you want to see as many sites from Game of Thrones as you can then you will want to take at least a week to tour Croatia. You'll go to the historic town of Trogir which is where the City of Qarth was filmed. As you move on to the city of Split, you will see the locations for The Slave Rebellion, The City of Meereen, and the Throne Room of Daenerys. Other notable sites in Croatia include The Gardens of Red Keep in Trsteno, the Journey to Meereen in Makarska, and King's Landing in Dubrovnik.

We recommend dividing the week into two halves spending the first half in Dubrovnik and the second half in Split or vice versa. Trogir can be done as a day trip from Split as it's just 45-50 minutes away. The Klis fortress (city of Mereen) can also be done as a day trip from Split. From Dubrovnik, you will also be able to visit Lokrum Island in a day, seeing the other film locations for the City of Qarth.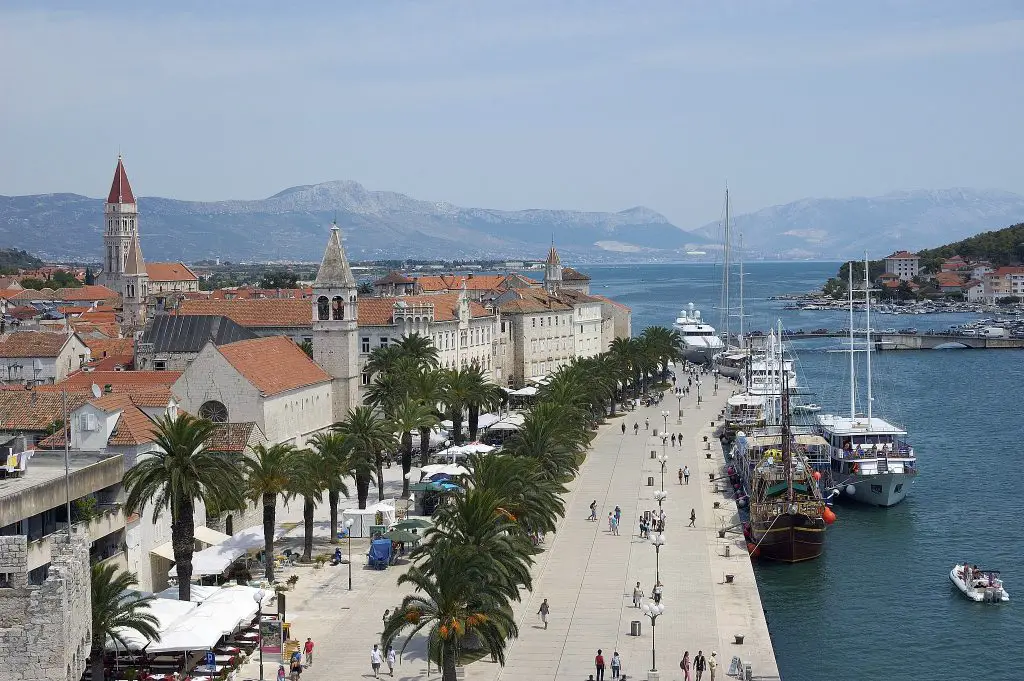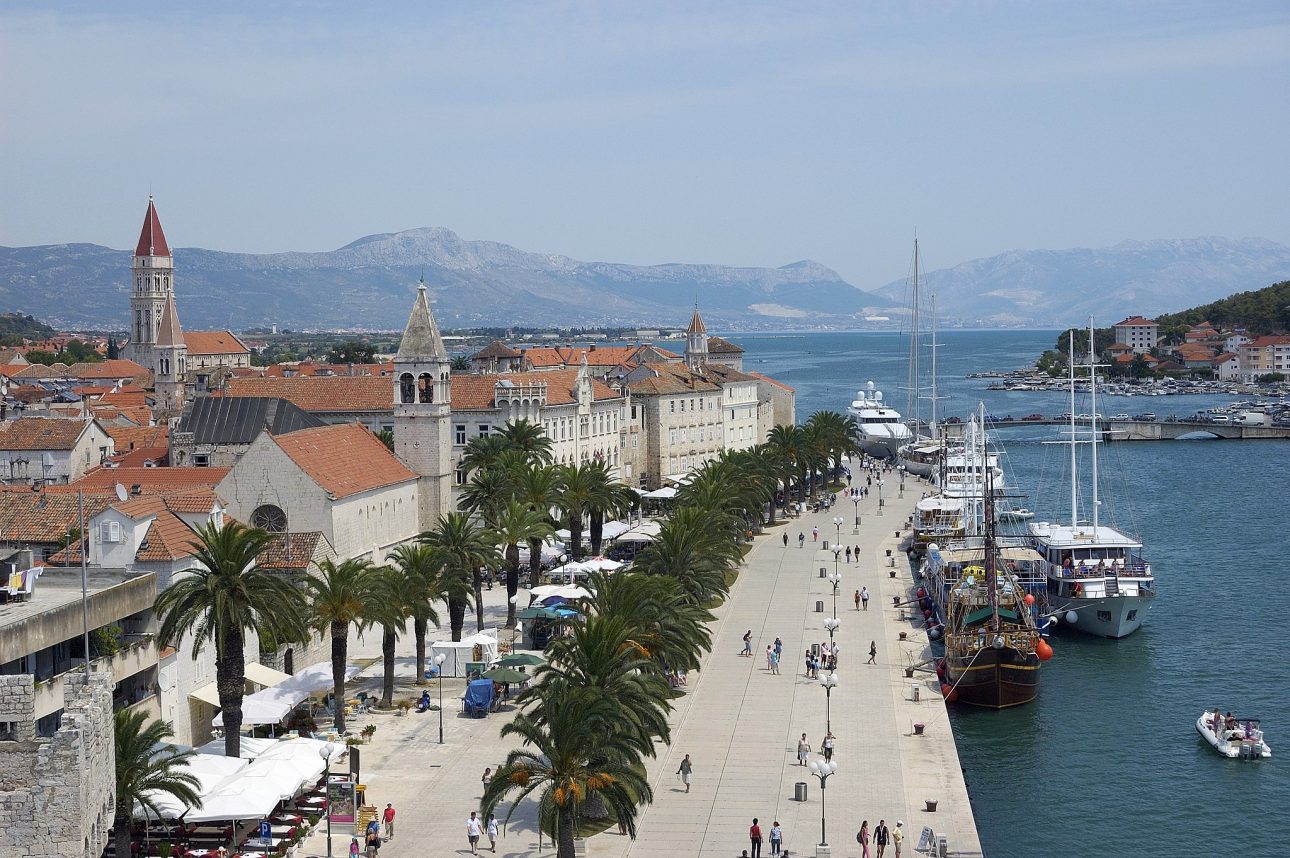 10 Days to 2 Weeks in Croatia – Sibenik, Split, Trogir, Dubrovnik
If you have extra time you can also include Hvar and Sibenik. Hvar was the perfect backdrop for Danaerys and her dragons. It can be seen either on the way to split or done as a day trip from Split – the ferry is around an hour and a half, possibly slightly longer weather dependant. Instead of finishing your GOT trip in Split (as above) you can continue North along the coast to Sibenik, which was used for the exterior shots of Bravos and here you can see the 'New Throne'.
The Best Game of Thrones Croatia Tours
If you plan on traveling to Croatia to visit these settings from the show, there are many different tours that you can go on to learn more about the Game of Thrones Croatia film locations.
Game of Thrones Split Tours
The coastal Croatian city of Split has beautiful beaches and scenery. When you take one of these Game of Thrones Tours, you will be seeing all the locations from the show that were filmed in Split. Diocletian's Palace is one of the best Game of Thrones sites in this city.
If you go into the historic basement of this palace, you will see the throne room of Daenerys. And if you remember the dragons that were imprisoned on the show, you will recognize the dungeon which caged them. As for the city streets, you will recognize them as being the place where the Slave Rebellion occurred.
Other notable sites in Split include Klis Fortress and the water mill where Missandei had her bathing scene. Go for the 6 hour Game of Thrones tour to include the Klis Fortress.
Want a dragon's eye view? This panoramic flight of the Game of Thrones route goes from Put Piketa and passes by Biokovo Mountain, Makarska, Split-Dalmatia County and Dalmatia with views from above. Please note that this tour is not suitable for pregnant women or wheelchair accessible.

Game of Thrones Dubrovnik Tours
Dubrovnik is a city which features the remains of an Old City. You will recognize this Old City because there are huge stone walls from the 16th century which surround it. When you go on the Game of Thrones Dubrovnik Tour, you will see why this city was used for many of the show's scenes.
First, you will climb the stairs of the famous Fort Lovrjenac. This is where the Red Keep of King's Landing was filmed. Once you get to the top, you will get to see where the Hound saved Sansa, where Joffrey got slapped by Tyrion, and the location of the Purple Wedding. You will recognize many of the areas from King's Landing, including the Docks and Gates. When you later go to walk down the streets of the city, you will notice Littlefinger's Brothel and the Walk of Shame.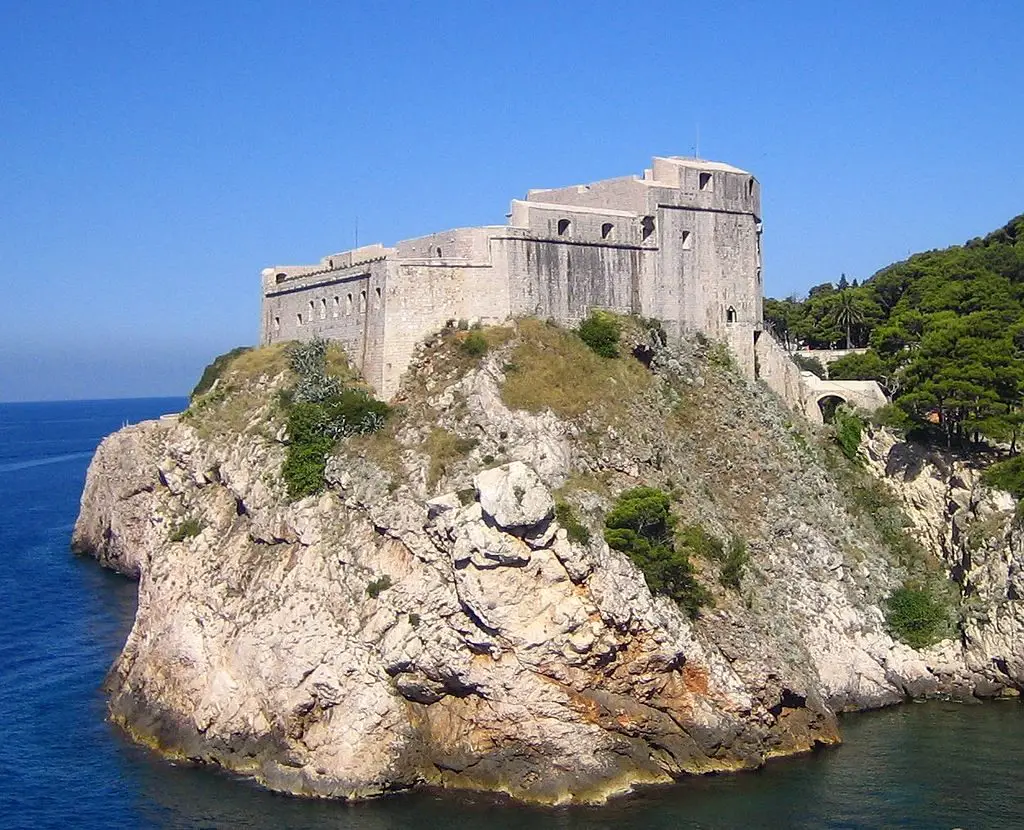 This Game of Thrones boat tour will help you to see Lokrum island from Dubrovnik, including the botanical garden that portrayed the City of Qarth, visit the Benedictine monastery which is one of the homes to the Iron Throne.
If you'd like to spice up your Game of Thrones tour with costume wearing and photographs on the iron throne, go for the Game of Thrones costume special with Viator.
For something quite different, explore the Game of Thrones destination in an Okiboats Barracuda 545 speedboat, which seats up to 6 people.

3-Night 'Game of Thrones' Experience in Dubrovnik with Viator Travel
If you really want special treatment during your time in Croatia, go for this 3 Night Dubrovnik GOT experience with Viator Travel. The package includes a welcome dinner on the first night and three nights of accommodation plus daily Game of Thrones tours with some free time to explore in your itinerary. The itinerary is as follows…
Day 1 – Arrival and Welcome Dinner
Day 2 – Dubrovnik – Game of Thrones City Tour and Lokrum Island Unveiling King's Landing, which includes Lovrijenac fortress, Dubrovnik city walls, and walk the streets and parks of this ancient city where filming took place. In the afternoon, you will take a boat across to Lokrum Island and explore the botanical gardens on Lokrum and in the former Benedictine monastery used as Qarth in the filming of Season 2.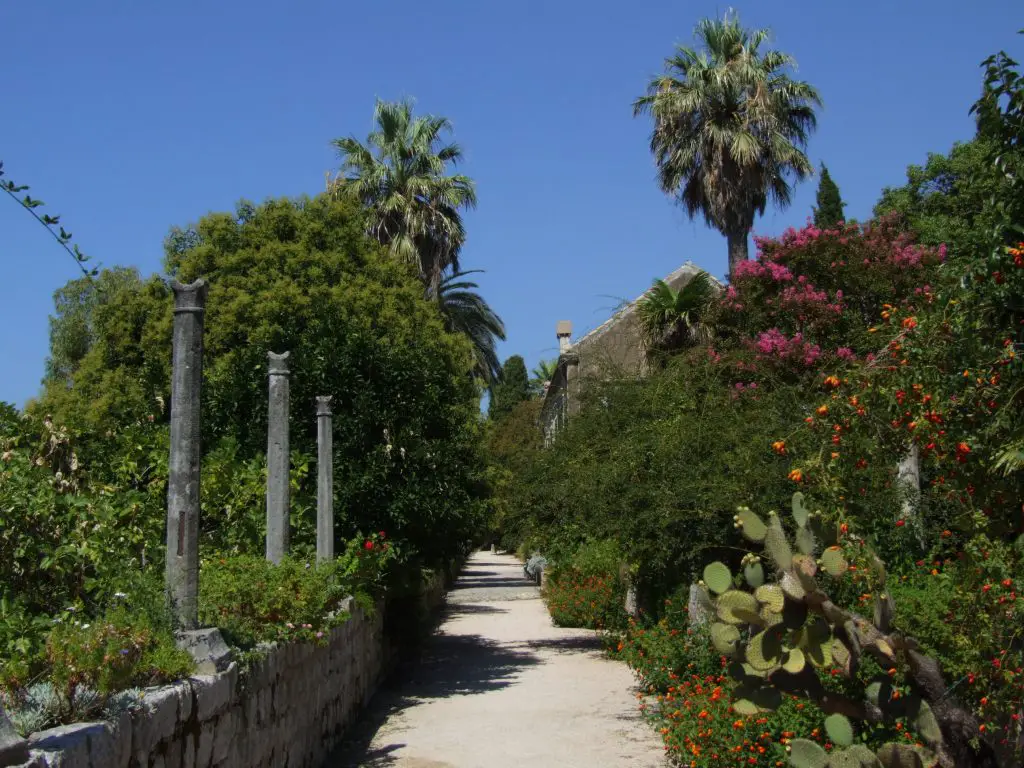 Day 3: Dubrovnik – Cable Car Tour and Arboretum Trsteno (above) After breakfast you will take a panoramic ride to the Srd hill to enjoy a bird's-eye view of the entire city, then continue with your guide towards Trsteno. Here you will see the gardens of Kings Landing where Margarey Tyrell and Sansa Stark became friends.
Day 4 – Breakfast and Departure
Book your Dubrovnik Game of Thrones 3-Night Experience here!
Game of Thrones Croatia 5 Days Experience
There are just too many locations to visit from Game of Thrones that it cannot be done in 1 or 2 days. If your time is limited and you really want the best guided tours, take the 5-Day Experience tour to truly see all your favorite Game of Thrones sites that were filmed in Croatia.
When you begin this tour, you will be taken to King's Landing and you'll have a chance to walk onto the surface of the Red Keep.  As you continue on the trails, you will recognize the place where the Queen of Dragons released her fellow flying dragon creatures back into the free world.
Day two will be the Path to Meereen. This is where Daenerys got retribution against the cruel slave owners. As you continue walking, you will see the palace gardens and the Walls of Ston from the 16th century that are 3.5 miles in length.
On Day three, you will visit the beautiful island of Hvar. It is a very sunny location with many smaller and attractive islands around it. The Blue Cave is on this island and it is said to be magical.
On Day four, you will go to the City of Sibenik to see the New Throne. This is actually called The King's City by the locals. In the 11th century, King Kresimir IV held his court here. There are even 4 fortresses which surround the city as a way of protecting it.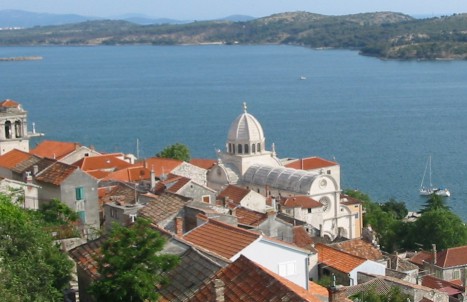 On the fifth and final day of the Game of Thrones Croatia tour, you will visit the city of Split and walk its narrow streets. The tour will further take you into Diocletian's Palace and down into its ancient basements. Contact Vetus Itinera if you are interested in the 5-day Game of Thrones Croatia tour.
Further Reading
You might also like to read about: Do you need a tour to see the Game of Thrones Film Destinations of Dubrovnik? Also, if you are staying in Dubrovnik for a few more days and want to chill on the beach, check out this article on the best beaches in Dubrovnik.