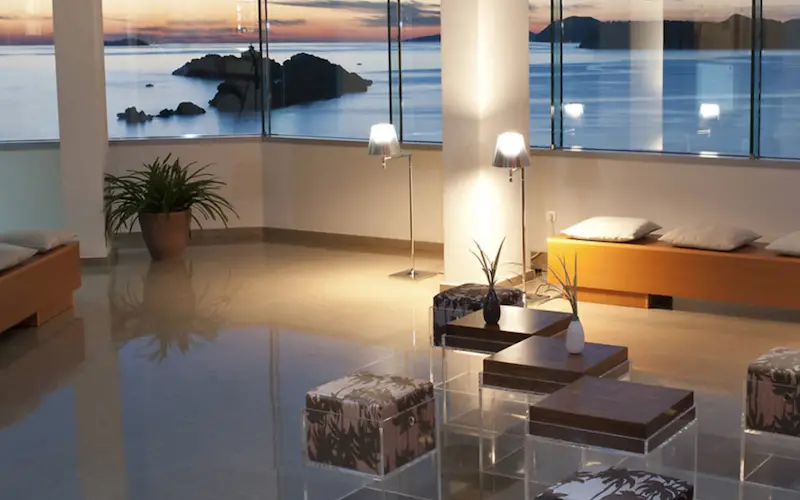 Dubrovnik is home to many Game of Thrones locations, so it does attract a lot of visitors. With places like Kings Landing and the Red Keep all being within the confines of the city, it's easy to understand why people go there. If you're done with looking around Dubrovnik, however, you may find that it's within your interest to check out of some of the best bars in Dubrovnik, like these…
Best Bars in Dubrovnik
The Bar by Azur Dubrovnik
This bar is tucked away and quieter than many others, with excellent gin and tonic and cocktails. If you want to get away from the crowds of the city during the holiday season, 'The Bar' by Azur Dubrovnik is the place to be. Great drinks to try here are the Whiskey Manhattan, honey liquor and Cherry Mojitos. This bar aired the Game of Thrones finale – this combined with bartenders exquisite mixology means that it ticks all the boxes in my book! Oh, and they often have live music!
Buža Bar
The first option on the list is Buža Bar- certainly one of the best bars in Dubrovnik. You can find this by going from the open plan square of Rudjera Boškovića and following the sign which says "cold drinks". While you may find that the prices can be higher here, it is counterbalanced with table service and some stunning views. You might see people jumping off cliffs into the sea, which makes great entertainment!
Caffe Bar Promenada
Caffe Bar Promenada actually do Game of Thrones themed cocktails – how cool is that?! On both occasions we visited this bar, we had fabulous cocktails from an extensive menu at very competitive (happy hour) prices. Service was spot on both times.
Sunset Lounge
There are few places which are as appealing as Sunset Lounge. It's located in the Hotel Dubrovnik Palace and is a five-star establishment. There's a wide selection of drinks and fine wines, along with entertainment in the form of a piano player in the evenings. Downstairs you have sofas and sun loungers right up to the water's edge, with people cooling off in between beers. Be aware that there is sometimes fairly loud music in Sunset lounge, but we didn't mind that – it added to the chilled out vibe. Of course, you will have a great view if you are there at Sunset.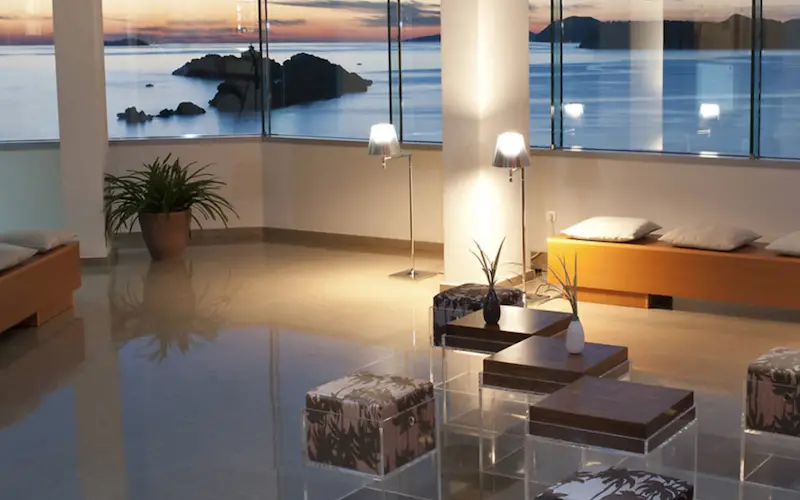 Casablanca
No, we're not talking about the film in this case. But there's a very retro decor scheme in place. This bar, named after the film, is bright and lively while still paying homage to the past. You get things like old beer ads, staff members who wear slogan t-shirts, and a generally friendly vibe. In the heart of the old town, it's a good choice.
Katie O'Connor's Irish Pub
Visiting from Ireland and feeling a little homesick? Don't worry, Katie's got you covered. It's a proper Irish pub – the Guinness flows, there's Sky Sports, and everything you could want for kicking back like you were back home. Go halfway up Dropčeva, and you'll find this place on the right-hand side. Stop in for some proper fish and chips while you're there, eh?
Caffe Bar LUDwig
Everywhere has a grunge bar, and Dubrovnik is no different. Ludwig is the place for the tough as nails and hardcore. It's always the right place to kick back and relax if you're someone who can appreciate the decor and the other bar patrons. Look at it this way – you're not going to find a lot of middle-aged tourists sitting around and enjoying a pint here. One of my favourites!
D'Vino
So, there's no doubt that D'Vino is one of the best places to be. If you're someone who likes the feel and taste of a wide selection of wines, then this is for you. It's very modern and intimate and offers some outdoor space in the summer. You might pay a little more, but there are some outstanding quality wines, and the experience is a big part of the appeal.
Libertina
The last option on the list is Libertina. It's a wonderful place which offers you all kinds of different options, and is very much a place for the regulars. However, they're also friendly to visitors, and there's a charming, if slightly intimate vibe which is a refreshing change from some of the other offerings in the area. The old photos and paintings give this place a cosy and homely feel, but don't worry, there's no 'Red Wedding!'
Cafe Night Bar Modena
This is an excellent bar for day time and night time drinks in Dubrovnik. It's also a bar with scooter hire, for up to 48 hours (brand new Piaggios!!) Cafe Night Bar Modena is run by a friendly guy called Mario – you will be made welcome by him and his staff. It can be hard to find if you do not know where you are going, there are no signs, it's literally a hole in the wall! But if you follow Google maps it should take you straight there. 
What are your Best Bars in Dubrovnik?
What's your favourite bar in Dubrovnik? If we've missed it out, please comment below!
If you enjoyed this article on the best bars in Dubrovnik, you might also like to read about the best beaches in Dubrovnik to relax on between Game of Thrones location site seeing!